Chili Cookoff & Dark Matter From Logboat Brewing
WE HOPE THAT YOU HAVE PREPARED YOURSELF!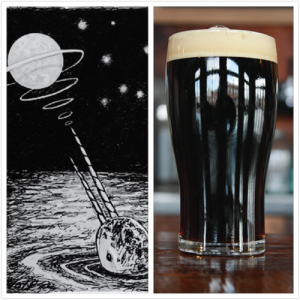 Dark Matter From Logboat Brewing
[brewerydb_beer id=YgDwVY]
See you TOMORROW for Chili Domination!
I mean, that's it really - make sure you're there with your chili entrant by 8:30. Sample all the chilis until 9:30. Submit your top two (different) chilis votes, then cross your everythings in the hopes that the fickle crowd of Bear Leaguers (and those of you who can always seem to make it out for chili and wing nights) vote in your favor this year.
There doesn't even seem to be a magic combination to ensure that you can make a winner of a chili - you guys are just unpredictable with your votes!
Probably going to be cold & wet with a breeze tomorrow, so it's not looking like a fire will be blazin'. Unless you're brave and want to take time away from chili...
Upcoming Beer League Events
Don't miss out!