Happy Thursday, Beer League.
Yeah how was your Turkey Day festivities? The Captaineers and Alternate Thursday Sub-Captaineer Robert ate fondue Thanksgiving with our folks and it was pretty swell. And now we leave the realm of the Oktoberfests and move straight into the old ales, stouts, and big body beers that keep the winter away.
And we're starting it off right with Avery Brewing's Old Jubilation Ale!
But what does Avery say?
"Our winter strong ale has a gorgeous mahogany hue, a hint of hazelnuts, and a finish reminiscent of mocha and toffee. No spices, just a perfect blend of five specialty malts."
Upcoming Events at The Waiting Room!
[fts_facebook id=TWRSTL posts=5 type=events]
Beer Advocate Says
3.7/5
Poured into nonic pint. Sizzles, recded. Lace pattern like frosty mountains. Ruby-Amber color.
Sweet nose of caramel and bread
Taste is quite sweet, caramel, cola, a little dark fruit. Boozy at the end.
Nice mouth feel. 
Imbalanced in its sweetness, but an engaging experience, somewhere between darker Oktoberfests and doppelbocks, which is a weird comparison, I know.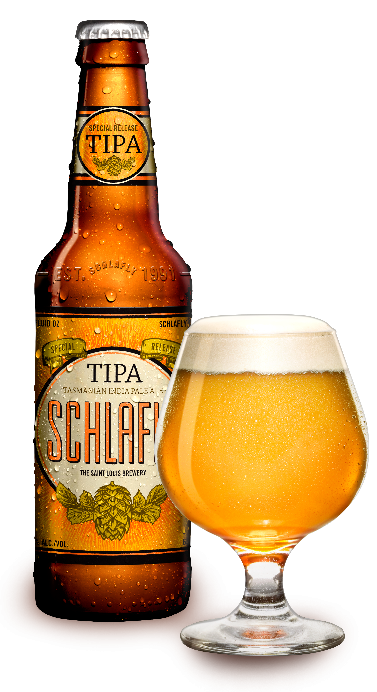 Ratebeer Says
3.7/5
12 oz. can from a $2.47 6 pack, awesome! Pours mahogany color wth a tight khaki film and collar. Aroma has caramel toffee muted roast notes dried nuts and faint fig, with a hint of bitterness. Taste starts bitter with roasted flavors of caramel toffee and fig and finishes with a meld of sweetness and bitterness. Palate is medium slightly chalky and dry. Solid brew, I believe this is close to a year old.
We send out the beer every week in an email as well - some people like that more than having to go through the website or checking our facebook. So join up!
The St. Louis Art Machine is a collaboration of St. Louis artists selling art for $5 out of cigarette machines.
What in the hell is a St. Louis Art Machine, you ask?
The St. Louis Art Machine is a repurposed cigarette machine owned by Sarah Harris, made mechanically sound by Tyler Harris, and filled with the tiny, cigarette-pack-sized-arts of local artists and makers.
Because of our desire to make small art affordable and approachable, all works are set at a flat-rate of $5 ea.
Currently the St. Louis Art Machine is installed at The Waiting Room Bar & Venue, where it will reside for about four months until it moves to its next home with a new set of artists.