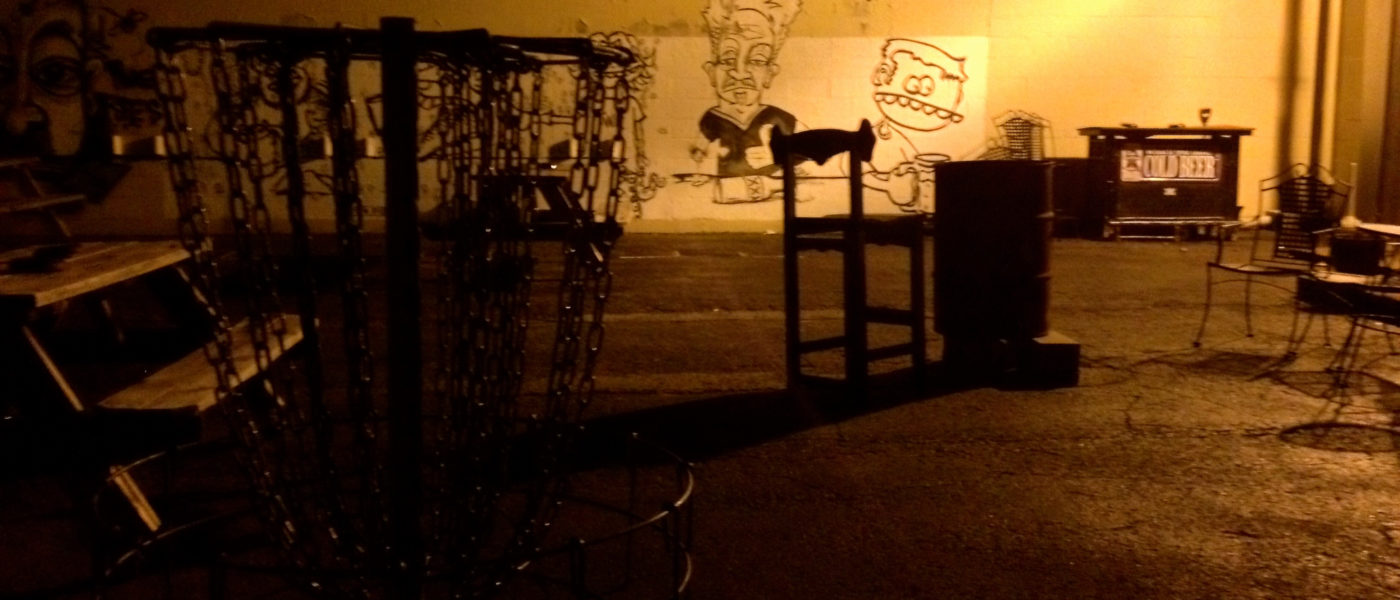 Huck it or chuck it
Just ring the chains.
The Waiting Room is conveniently located between two phenomenal disc golf courses and there are THIRTY FOUR (34!) courses within 25 minutes of our door. 
Endicott Disc Golf Course has been home to the St. Louis Open and has two pins that are NOTORIOUS nation-wide. From 270 & St. Charles Rock Road you can cruise West and drive by TWR on your way to one of St. Louis' more recent additions to the disc golf community, Carollton DGC. With a really long back nine and some unique hazards on the front (it's in a razed subdivision!) this course has challenges for everyone.
TWR happens to have our own basket out back with an assortment of discs from Roc's to Wizard's to step up that game, kid. Play a game of horse or just bring your bag and putt for hours with a beer, we just like hearing chains ring and cheers.